Passion for sharing sake culture was the origin of the Passerelle project
Sake or Nihonshu, the alcoholic beverage resulting from the fermentation of rice in water, is the ancestral, soul drink of Japan. It connects us with craftsmanship, spirituality, tradition, local cultures. Its people are the humble and proud bearers of an amazing heritage, and not shy of being innovative. Discovering their world with the background of a wine lover, eclectic culture buff Sebastien Lemoine got hooked in 2008 …
Born in Normandy, France, he visited Japan as a business student in 1987 for the first time, fell in love with the experience, the excitement of endless discovery and the surprising moments that never fail to come, when confronting people and their culture on a daily basis. He has since continuously been back for short or longer stays, traveling across the country. After a first expatriation in the 1990's,  he made Tokyo his home again in 2008.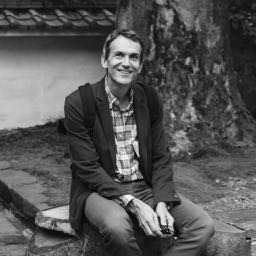 In 2013, he put an end to his career as financial markets specialist. Starting from his hobby, he invested time in proper training about nihonshu (advanced sake professional certificate by the Sake Education Council) and researched the field further. He then embarked on sharing what he loves about Japanese sake and its culture with visitors and foreign residents.
Sake expert, consultant, sake educator at French culinary school Le Cordon Bleu, producer of events and tours, he is working with high end travel agents and international corporations for the benefit of their clients and staff.
Leveraging on his extensive network, looking at Japan with his European eyes, Sebastien is able to curate and produce a wide range of experiences of Japan  … with a focused business angle where required.
Sebastien incorporated Passerelle KK in November 2017.
Sebastien's blog about his sake adventures: www.sebastienlemoine.wordpress.com